Acretus provides Engineering Management, Mechanical Design, and Manufacturing services. We provide engineering and project solutions to make your company more efficient. Services range from establishing program management processes to detailed mechanical design engineering and can be scaled/modified to our customers' needs.
Acretus implements Earned Value Management (EVM) for complex projects, including indicators and forecasts of cost performance and schedule performance. We are able to combine engineering expertise with business processes to run a project efficiently. We also apply an Enterprise Resource Planning (ERP) tool that allows a seamless integration of project data. This robust application includes real-time inventory management and comprehensive accounting. It enables a fully integrated manufacturing, procurement, supply chain, and financial system.
Industries
Acretus specializes in federal government, state government, university, and select commercial products and services.
NASA GOES-O Launch 06.27.09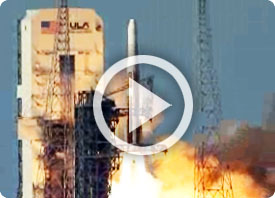 Successfully supporting systems engineering
management on projects such as the design
development, integration and test on solar
imaging instruments on the NASA GOES
weather satellites.